Platinum sponsor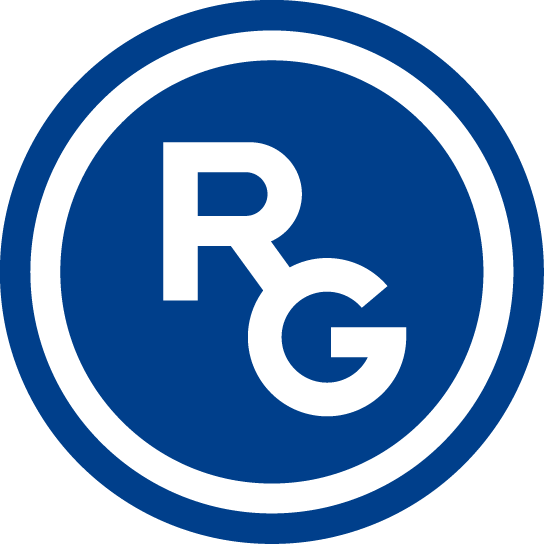 Gedeon Richter
Gedeon Richter, a Hungarian pharmaceutical company, is the largest manufacturer of pharmaceuticals in Eastern Europe; it produces about 200 generic and original products in more than 400 forms. The company, whose mission is to provide high quality treatment to patients for many generations, boasts outstanding expertise in many therapeutic areas. However, special attention is paid to research related to the central nervous system and female reproductive health. Gedeon Richter has nine production and research enterprises. The plant in Russia opened more than 20 years ago and became the company's first production enterprise outside Hungary. In 2019, in order to strengthen its position in the Russian market, the company's representative offices in Russia were merged into one legal entity, Gedeon Richter Pharma LLC. Gedeon Richter's sales in Russia account for approximately 21% of the total sales in the countries where the company operates. According to IQVIA, it is among the TOP 10 foreign pharmaceutical companies operating in Russia. "Gedeon Richter is a socially responsible company, implementing CSR projects both on a global scale and in Russia. Gedeon Richter Women's Health Week, one of the most visible projects on the Russian pharmaceutical market, is aimed at raising women's awareness of issues related to reproductive health. Today, the company employs some 12,000 people around the globe; 1,100 of them work in Russia.
Contacts:
GEDEON RICHTER PHARMA LLC
Bdg 8, 4th Dobryninsky lane, Moscow, 119049
phone: +7 (495)987-18-80
e-mail: GRFarma@g-richter.ru
g-richter.ru
Silver sponsor
Bayer: Science For A Better Life
Bayer is a global enterprise with core competencies in the Life Science fields of health care and agriculture. Its products and services are designed to benefit people and improve their quality of life. At the same time, the Group aims to create value through innovation, growth and high earning power. Bayer is committed to the principles of sustainable development and to its social and ethical responsibilities as a corporate citizen. In fiscal 2017, the Group employed around 99,800 people and had sales of EUR 35.0 billion. Capital expenditures amounted to EUR 2.4 billion, R&D expenses to EUR 4.5 billion. For more information, go to www.bayer.ru
Sponsor
NIKAMED
NIKAMED is the largest distributor and supplier of European orthopedic products and compression stockings in Russia. www.nikamed.ru
NIKAMED is a partner of the Association of Traumatologists and Orthopedists of Russia and is the exclusive supplier of the German brands Bauerfeind and ORLETT in Russia. .
Bauerfeind is an international leader in innovation, medical efficiency and quality of medical devices.
Innovations - more than 60 patents for innovative designs, technologies and cutting-edge materials.
Medical efficiency and quality - over 100 clinical studies and more than 90 years of experience with practitioners and scientists around the world.
Individual approach to each user - the company focuses all of their efforts on finding effective solutions aimed to create an active life without pain.
All orthopedic products under the Bauerfeind brand have been certified by Roszdravnadzor as medical devices. The product portfolio of the Bauerfeind brand includes medical orthopedic products that provide support during post-traumatic and postoperative rehabilitation, as well as during treatment of degenerative changes in joints and spine, shortening treatment and rehabilitation periods.
ORLETT is orthopedic brand Number 1 in the recommendations of Russian experts. Standard of efficiency and safety for orthopedic products.
Medical efficiency has been proven by numerous clinical studies and methodological guidelines.
The widest balanced assortment of products covers the whole range of diseases and localizations of the musculoskeletal system.
An impeccable 15-year reputation and deep trust towards ORLETT make it the most popular among professionals and consumers.
ORLETT products are available throughout Russia due to the optimal combination of efficiency, quality and price .
ORLETT orthopedic products have been certified by Roszdravnadzor as medical devices
ORLETT product portfolio includes three lines of orthopedic products:
Line 1 - Medical. Medical bandages and orthoses for all major joint groups used to prevent and treat injuries and diseases of the musculoskeletal system.
Line 2 - Energy. Dynamic orthoses for people who live an active lifestyle.
Line 3 - Junior. For fast and effective rehabilitation of children after injuries, operations and diseases.
Since 1998, NIKAMED has been developing the first professional ORTECA orthopedic salon network, providing modern, effective and safe products for the prevention and treatment of diseases of the musculoskeletal system. Today ORTEKA has more than 200 salons in six federal districts of Russia . www.orteka.ru
Satellite Sponsor
SOLOPHARM
SOLOPHARM IS A MODERN RAPIDLY DEVELOPING PHARMACEUTICAL COMPANY
Solopharm is a team of 1,000 young professionals united by a common goal, that is to create high-quality Russian medicines at affordable prices. The company implements the most advanced technologies to manufacture high quality products that meet international standards.
Today Solopharm has 27 highly automated production lines with a high level of automation.
We use the most advanced technologies to create high quality products that meet international standards
Solopharm has its own laboratories, which monitor the quality of incoming raw materials at all stages of production and in finished products
Solopharm uses innovative production technologies that preserve sterility of products, ensuring high quality and safety of medications.
The R&D department provides support to the pharmaceutical development from its beginning to end, that is from an idea to the implementation of a technology.
Contact details:
ООО «GROTEX LLC»
Office:
27 Lvovskaya str., Saint-Petersburg, 195176
Production site:
Lit. A, Bldg. 2, 71 Industrialniy drive, Saint-Petersburg , 195279
tel.: +7 812 385 47 87
grtx@grotexmed.com
www.solopharm.com
Section Sponsor sign
«IMT LLC »
IMT LLC is a manufacturer of medical devices for traumatology, orthopedics, neurology, sports medicine and rehabilitation.
Production of ORDEKT immobilizing orthoses made of low-temperature thermoplastic is a strategic aspect of the company's activities. An orthosis is an effective alternative to a plaster cast.
IMT is open to cooperation with your company in order to grow together in this field and to provide better help to our patients each and every time!
The link to the video: dropmefiles.com/Abq39
Contact details
IMT LLC;
Room 4, Premises 4, Building 4, 34 1st Kuryanovskaya Street, Moscow, 109235, tel.: 8 800 500 8333
+7 (495) 54-04-754
www.ordekt.com
A scientific programme participant
BIOFORM Scientific Center
Since 2003 the BIOFORM Scientific Center has been manufacturing bio-compatible polymers for internal prosthetics used in surgery, urology, traumatology, orthopedics, and rheumatology. The Company's quality management system has been certified in accordance with the EN ISO 13485-2012 European standard. In 2007 the company's products were certified for compliance with the 93/42/EEC European Medical Devices Directive and obtained CE marking. A viscoprosthesis, a unique development of the BIOFORM Scientific Center, contains a complex compound of PAGE and HA and is now undergoing clinical trials. The BIOFORM Scientific Center cooperates with BIONOLTRA SA (Switzerland) in the field of research and production. BIONOLTRA SA produces NOLTEXIN™, a modified polyacrylamide viscoprosthesis, for the European market. .
Participant
ITK Endoprint
The Endoprint Innovative Technological Company (ITK Endoprint) is the first Russian enterprise using 3D-design and additive technologies to manufacture individual implants employed in most complicated cases.
Tailor-made solutions for each patient are created using advanced software, in close cooperation between experienced bioengineers and the operating surgeon . Each implant is unique; during the manufacturing process, not only the anatomical features of the patient are taken into account, but also a plan for the upcoming operation is created in cooperation with the surgeon. Such an approach ensures that the endoprosthesis can be installed even if it is extremely difficult to gain access to the affected area.
Products are manufactured on a modern high-precision 3D printer made of titanium powder designed specifically for medicinal purposes.
The experience of our company allows us to expand the application of additive technologies in medicine and find individual solutions that are ahead of their time and promote the development of the endoprosthetics sector.
In 2017, the companies Endoprint and Tendo merged, giving birth to a new holding, ITK Endoprint. As a result, the innovative spirit of Endoprint was combined with the reliability and stability of Tendo, a company that has been active in medicine since 1993. The merger gave impetus to creating a leading company in the field of endoprosthetics in Russia. As of today, we have manufactured more than a thousand implants that have been successfully installed, and this number is growing day by day. Human health is the ultimate objective of our company and this is what we create our innovative solutions for.
Participant
Russian Subsidiary of medi GmbH & Co. KG
medi (Germany) is one of the world's leading manufacturers and distributors of premium quality medical compression hosiery & devices, orthopaedic products and insoles. medi applies the latest concepts and techniques to develop and manufacture products that offer vital medical benefits and essential improvements in quality of life. In the fields of phlebology, lymphology, wound care, orthotics, hospital, foot care and lifestyle medi strives to be the clear leader in excellence for their clients.
Contacts:
Russian Subsidiary of medi GmbH & Co. KG
NEO GEO Business Center, 17, Butlerova Str., Moscow, 117342, Russia
phone: +7 (495) 374-04-56
e-mail: info@medirus.ru
www.medirus.ru